Jiaozuo Zhongxin Heavy Industry Single Cylinder Cone Crusher Installation Site

The high-quality single cylinder cone crusher not only improves production efficiency, but also saves man-hours and greatly increases the production capacity of the company. So what if you can buy a quality single-cylinder cone crusher? Of course, we found a high-quality cone crusher manufacturer. Jiaozuo Zhongxin has been focusing on the development of conical crackers for more than 20 years. It is a well-known domestic manufacturer. The following picture shows the installation site of the customer's single-cylinder cone crusher a few days ago.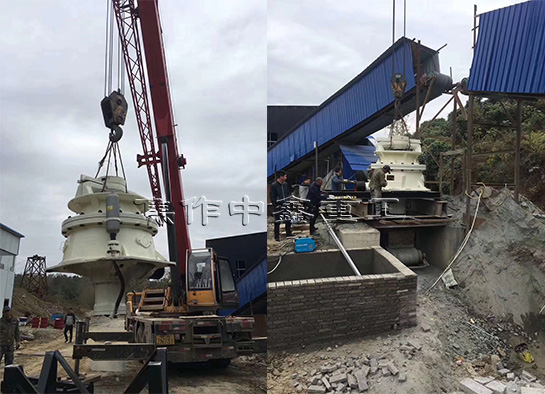 Jiaozuo Zhongxin Heavy Industry adheres to the product quality control system, which eliminates the leakage in the process of machining, assembly and other processes, and improves the durability and service life of the cone. In addition, the company strictly controls raw material procurement and material management, and uses well-known brand parts to improve machine construction and strengthen equipment strength.

Jiaozuo Zhongxin Heavy Industry pays attention to the details of various processes. Even after the product is ordered, it still has to follow the strict delivery standards to ensure the assembly and packaging of the products during the delivery process, eliminating the sway and skew in the process of moving and lifting. At the same time, the company can support various transportation modes such as water transportation and land transportation according to customer needs, so as to achieve fast delivery and safe signing.