Sand Washing Machine
【Introduction】:
Type:Necessary Auxiliary Equipment.
Input Size:≦10 mm.
Processed Materials:Limestone, River Gravel, Granite, Basalt, Quartz, Iron Ore, Diabase etc.
Applications:Sand Washing, Aggregate Field, Concrete Mixing Plant, Dry Mortar Plant Desulfurization, Quartz Sand etc.
Capacity:20--180THP.
Whatsapp/Wechat:+86-13676922906
Description
Sand washer is widely used for the washing of the material sand quarry, mining,building materials, transportation, chemical industry, water conservancy and hydropower, concrete mixing station,etc.
Its novel seal structure and reliable gearing ensure the cleaning and dehydration effects. The sand washer is a kind of high efficiency sand washing equipment operated with sand maker. This series of sand washer features the following advantages: rational structure, convenient maintenance, great handling capacity, low power consumption and high washing cleanliness.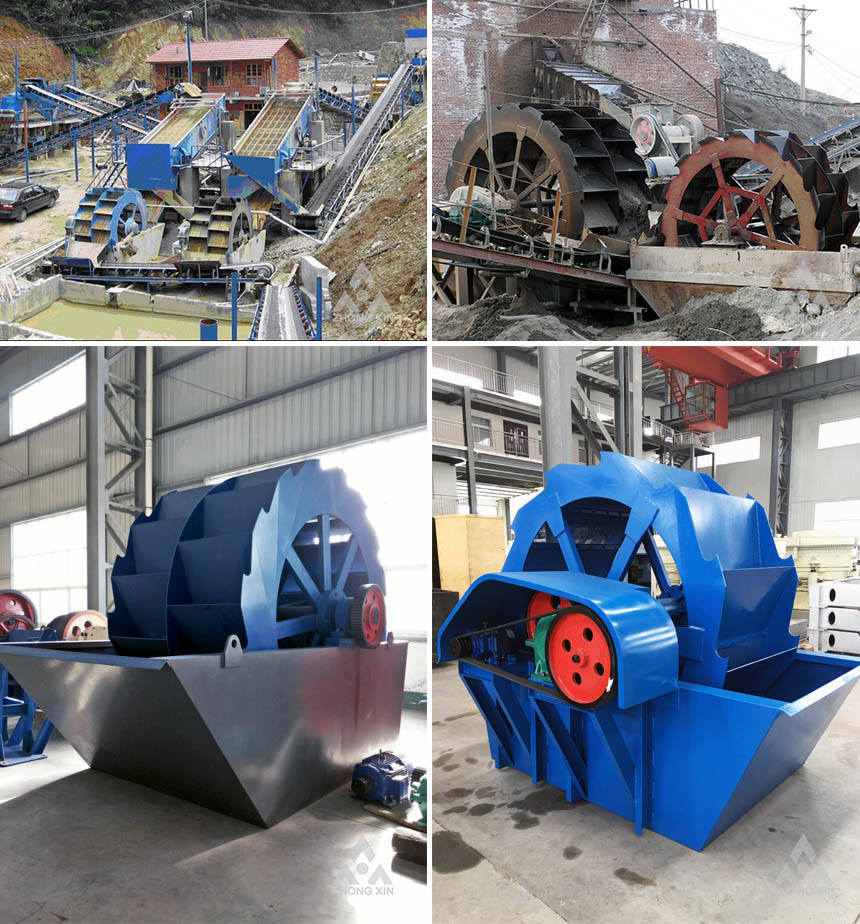 Features
1. .Simple structure, convenient to repair
2.High processing capacity and low power consumption
3.Low wear-parts consumption, low cost
4. There are no other wearing parts except the screen mesh.
5. It features of long service life and few times for maintenance.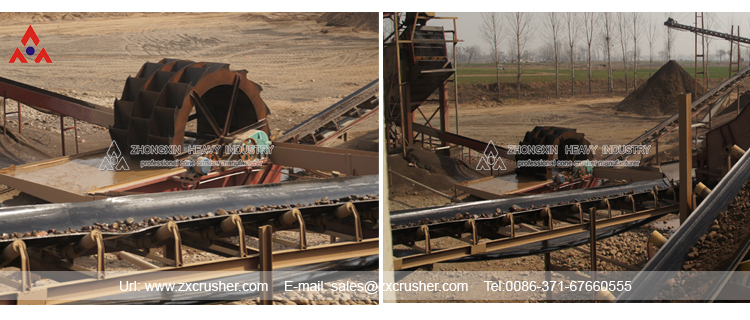 Working principle
sand washing machine drives the impeller in the water groove to move like a circle transmitted by electric motor and decelerator, and then mixes, overturns, cleans and discharges the sand or slag pellets in the water groove.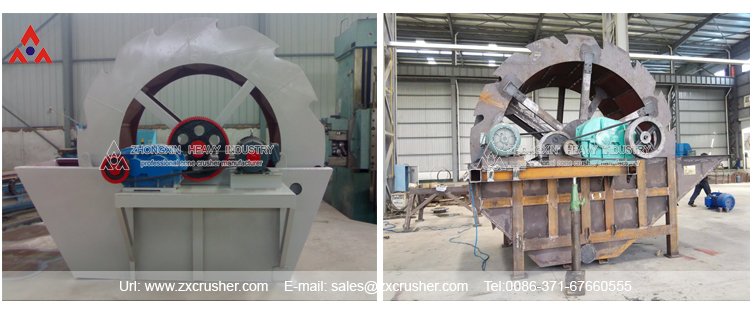 Specifications
Model
Screw diameter
(mm)
Length of Chute (mm)
Max feeding size
(mm)
Capacity
(t/h)
Speed (r/min)
Power
(kW)
Water Consumption
(t/h)
Overall dimension
(L×W×H)
(mm)
Weight
(t)
XL508
508
6705
≤10
20
38
5.5
6-60
8000x2343x1430
2.67
XL610
610
7225
≤10
40-50
32
7.5
6-63
8000X2050X1400
3.8
XL762
762
7620
≤10
50-75
26
11
9-63
8545X2650X3862
5.23
XL920
920
8026
≤10
100
18
11
10-80
8715X1632X2075
4.6
2XL920
920
8026
≤10
150-180
18
11*2
20-160
8715X2602X2075
7.9
XL1115
1115
8532
≤10
175
18
15
20-150
9231X1833X2126
5.6
2XL1115
1115
8532
≤10
200-250
18
15*2
40-300
9231X2995X2126
10
Model
Bucket wheel diameter
(mm)
Max feeding size
(mm)
Capacity
(t/h)
Speed
(r/min)
Power
(kw)
Overall dimension
(L×W×H)
(mm)
Weight
(t)
XS2600
2600
≤10
20-50
2.5
5.5
3550X2080X2650
2.67
XS2600II
2600
≤10
30-70
2.5
5.5
3550X2080X2650
2.9
XS2800
2800
≤10
50-100
1.2
11
39641x21371x2895
3.98
XS3200
3200
≤10
80-120
1.2
15
4346x2934x3345
7.27
XS3600
3600
≤10
120-180
1
15
4355X4505X3810
9.43