120 tons of limestone production line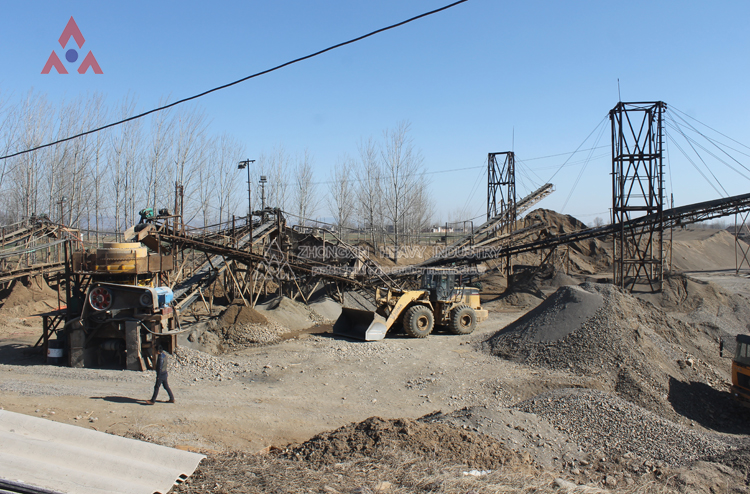 China is the *'s rich mineral resources of limestone country. In addition to Shanghai, Hong Kong, Macao, the provinces, autonomous regions and they are distributed widely limestone application, available building, metallurgy, chemical, paper, pharmaceutical, cosmetics and other areas. Its process is mainly through the limestone crusher, milling machines containing more than 90% CaCO3 Whitehead grinding, classification, separation *ly be finished.
Most of our manufacturers in the production process when the limestone has a different configuration of equipment and technology, such as jaw crusher + crusher; jaw crusher + cone crusher + crusher; jaw crusher + crusher + Sand and so on. These different processes limestone crushing production line configuration are quite different in the late settlement, such as the deviation of investment costs, maintenance costs of the different, and the difference in quality of the * product and so on.
Limestone crushing production line according to experts, introduction, yield 120 tons of limestone sand production line there are three;
Option One: jaw crusher + crusher;
The production process compared with other two production lines for the process is not too , produced limestone products flakiness content is too high, the relatively low quality of products, suitable for the needs of production require large particulate material is not suitable for the refinement of the construction materials standards.
Option Two: jaw crusher + cone crusher + crusher;
The line of limestone crushing equipment configuration is not only suitable for crushing limestone processing requirements, but also for other sand stone production line. Practice has proved that the article production line configuration is simple, large output, wide application, produced by the standard high-grade building materials, the market has become the * economical limestone crushing production line.
Option Three: jaw crusher + crusher + crusher;
The production process is the * common production technology to produce limestone feed grain shape is good. But the traditional crusher wear parts from the overall * of the technology are lagging behind, so counterattack broken boards hammer wear very serious, this will increase the huge investment costs. Xin Heavy Machinery Co., Ltd. The new crusher wear parts adequately address the problem of wear, wearing parts are made of high chromium cast iron parts of the device so that the life of an average doubling. Meanwhile, the company's limestone crushing production line easy to use, broken product particle size uniformity, long life, low noise, low dust, easy maintenance repairs, low vibration, is the * choice for limestone production line equipment!
write down your requirement and contact details in the following form to get the latest price of this product within one day!