Circular Vibrating Screen
【Introduction】:
Type:Necessary Auxiliary Equipment.
Input Size:0mm--1000mm.
Processed Materials:Limestone, Granite, Gabbro, Basalt, River Stone, Coal Gangue, Quartz, Diabase,Iron Ore, Copper Ore, Zinc Ore, etc.
Applications:Aggregates Shaping, Mechanism sand, Bituminous Concrete, Metal Mine, Chemical, Road, Railway,Metallurgy, Construction, Highway, Water Conservancy.
Capacity:10-500TPH.
Whatsapp/Wechat:+86-13676922906
Description
circular vibration screen manufacture is a kind of multi deck vibrating screen. with circular motion is specially designed for quarry to separate crushed stone material into different sizes, and is also used as a grading machine in coal dressing, ore dressing, construction material, electric and chemical industries. circular vibration screen manufacture has powerful vibrating forces, low vibration noise, easy maintenance, high durability and etc.
The Circular Vibrating Screen is consist of vibrator, mesh box, bearing, suspension gear, and motor. Circular Vibrating Screen is made by quality stick steel plate, which give it long lifetime for running. the Circular Vibrating Screen spring designed and made by our company are of high precision and efficiency.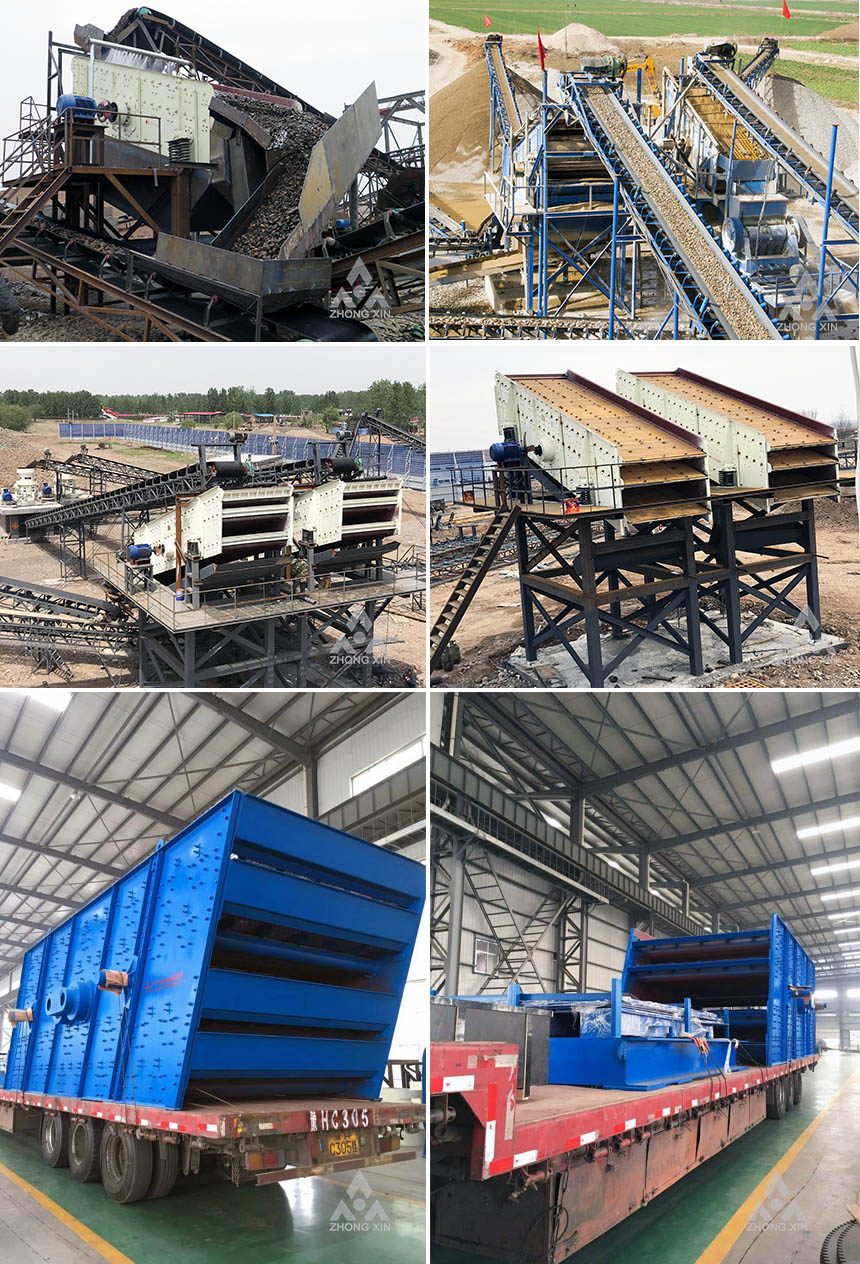 Features
1. High vibrating force with unique eccentric structure.
2.Steady vibration, reliable operation, low noise,
3. Low energy consumption, long service life,
4.Convenient maintenance, light weight, small volume,
5. High efficiency, easy maintenance, sturdy and durable.
6.With enclosed structure fuselage, dust pollution is prevented.
7.High efficiency and little noise pollution;
8. Stable structure and strong exciting force.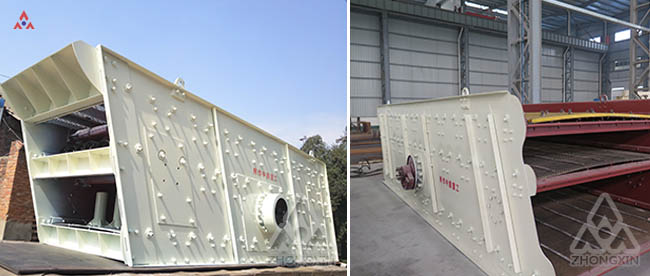 Working principle
Circular Vibrating Screen uses electric exciter as vibrating source, the material will be thrown around the screen, at the same time doing forward sports, in order to achieve the screening purpose. Material from the feeder evenly enters into the Circular Vibrating Screen's feeding inlet, with multilayer sieves to produce various of products and unqualified products on the screen or under the screen, then discharging from the outlet repectively. Circular Vibrating Screen can be used in the automatic production line.
The motor makes the exciter swing rotate speedily through the tire coupling.The continuous forced circular motions of sieve box were achieved through the powerful centrifugal force.Under the influence of sieve box, the materiel are tossed forward successively on the mesh.They were classified as thrown up, and the particals smaller than the mesh size were sieved out when they are falling, so that the classification of material could be achieved.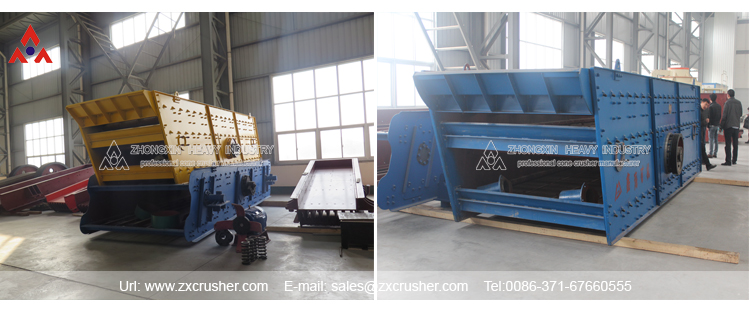 Specifications
Model
Screen mesh size(mm)
Screen deck
Screen mesh size(mm)
The max feeding size(mm)
Capacity(t/h)
Motor Power(kW)
Vibrating frequency(r/min)
2YK1237
3700×1200
2
3-80
100
10-80
11
750-950
3YK1237
3
3-80
100
2YK1548
4800×1500
2
3-80
100
30-200
15
750-950
3YK1548
3
3-80
100
2YK1848
4800×1800
2
3-80
100
50-250
18.5
750-950
3YK1848
3
3-80
100
2YK1860
6000×1800
2
3-80
100
60-300
18.5
750-950
3YK1860
3
3-80
100
22
4YK1860
4
3-80
100
30
2YK2160
6000×2100
2
3-80
100
80-400
22
700-900
3YK2160
3
3-80
100
30
4YK2160
4
3-80
100
30
2YK2460
6000×2400
2
5-80
100
100-500
30
700-900
3YK2460
3
5-80
100
37
4YK2460
4
5-80
100
2YK2470
7000×2400
2
5-80
100
120-550
37
700-900
3YK2470
3
5-80
100
4YK2470
4
5-80
100
2YK2475
7500×2400
2
5-80
100
150-400
37
700-900
3YK2475
3
5-80
100
150-450
2YK2870
7000×2800
2
5-80
100
150-550
22×2
700-900
3YK2870
3
5-80
100
30×2
2YK3072
7200×3000
2
5-80
100
150-600
30×2
700-900
3YK3072
3
5-80
100
37×2
2YK3080
8000×3000
2
5-80
100
150-600
37×2
700-900
3YK3080
3
5-80
100
37×2
3YK3272
7200×3200
3
5-80
100
180-800
37×2
700-900