Which stones can be processed by jaw crusher What kind of stones can the jaw crusher handle? What are the characteristics? With the development of economic construction, the pace of industrial production is also accelerating. Especially in the rapid development of construction projects, the production of gravel aggregates has also become the target of people's attention. . Crusher equipment plays different roles in different fields. Crusher is also divided into coarse and fine crushing. It is one of the commonly used equipment in mining, smelting, building materials, highway, railway, water conservancy and chemical industries.

The appearance of the jaw crusher has brought new vitality to the entire stone crusher market and has been used in many industries and fields. The shape of the product is a cube that can be selectively crushed. It is used to crush various coarse, medium and fine stones, such as limestone, basalt, granite, concrete, slag, cement blocks and other materials.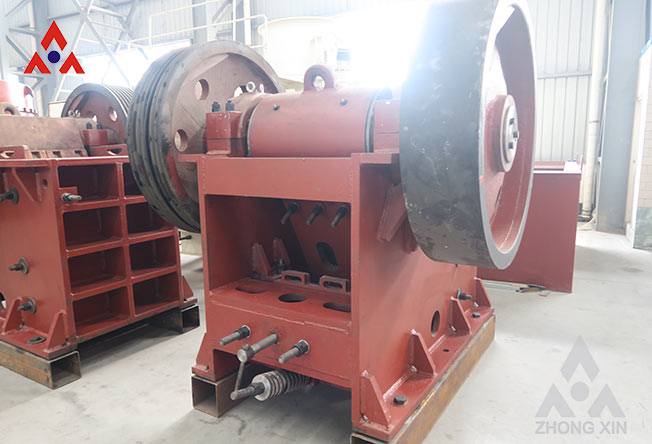 Jaw crusher is the equipment in the crusher equipment, this crusher has a very early development history, has now developed into a very good equipment, simple structure, superior performance, convenient operation, long service life, it is in mining , Water conservancy, smelting and other fields have important applications, greatly promoting China's economic development. The problems of such important equipment in the production process will directly affect the output. If the output of the jaw crusher is uneven, how to repair it?

The uneven discharge of jaw crusher is divided into five situations:
1. Check the circuit problem. If there is a problem with the motor circuit, then there will be a problem.
2. Check whether the position of the jaw plate has changed. If the position of the jaw plate changes, it will cause the crest to face the crest. In this case, you only need to adjust the jaw plate.
3. During the inspection process, it is necessary to check whether the components of the jaw crusher are worn, and they should be replaced immediately when they are replaced.
4. Check whether the size of the discharge port is inappropriate, and adjust the discharge through adjusting the gasket, wedge adjustment, hydraulic adjustment or adjusting the support device until it meets the requirements.
5. Understand the knowledge of the jaw crusher, understand the materials that the jaw crusher can crush and the large bearing range, and use the jaw crusher for correct operation.