The movement of the screen surface has a great influence on the working efficiency of the circular vibrating screen. The ideal screen surface movement mode: the screen surface, such as the material side of the vertical amplitude is greater than the output side amplitude.
This is because, as the material end of the larger amplitude is easy to make thicker material layer, with the help of angle, so that the broken material to the middle uniform distribution, so that fine material in a relatively thin material layer separated through the screen, thereby enhancing The actual use of the sieve surface efficiency; when the material close to the circular vibrating screen outlet, the material has been layered, then, only a small vertical amplitude will be able to have a good material through the screening effect, too much vertical But the direction of the overall amplitude of the material slows down, and disrupts the material through the screening environment.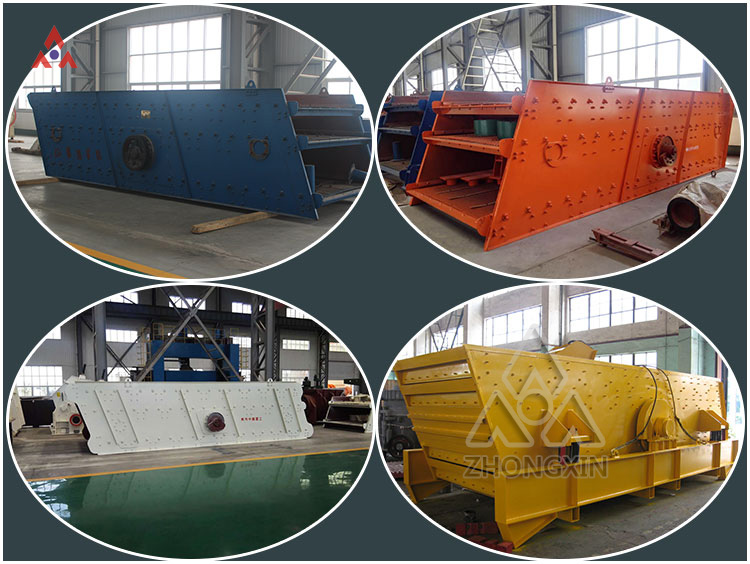 Along the length of the screen surface, starting from the feeding end, the material movement speed should be decreasing. This is because the material movement speed can be reduced to maintain the material in the sieve surface has a certain thickness, so that the fine material has a better time through the screening layer, increasing the actual surface area of ​​the screen surface.
Jiaozuo Zhongxin Heavy Machinery Co., Ltd. Engineers to remind: There are many factors that affect the efficiency of shaker screening, we have to according to the actual situation, from various aspects to take appropriate measures to ensure maximum throughput under the premise of improving the screening efficiency .