Cause Analysis of Wearing Wear of Jaw Crusher The jaw crusher is commonly known as the jaw, and the old tiger has an earlier crushing equipment. Because of its simple construction, rugged, reliable, maintenance and maintenance, production and construction costs are relatively small, so until now is still widely used in mines, smelting, building materials, roads, railways, water conservancy and chemical industries, etc. The pressure intensity is not contracted by various materials of 320 MPa. Since the nature of the jaw crusher is very bad, the components are susceptible to wear in production. Let's take a look at the reason for the wear of jaw crusher.

1, the wear of the animal: the safety of the jaw crusher is the main component of the crushing material, so the wear of the actuat is mainly due to the friction of the material, especially when the material in the broken cavity occurs, the material is plugged in Resulting in the fatigue wear of the brazing and even fail. On the other hand, if the motion is displaced in the production of the moving pan, the action will collide with the inner wall guards in the body, accelerate the wear of the animal.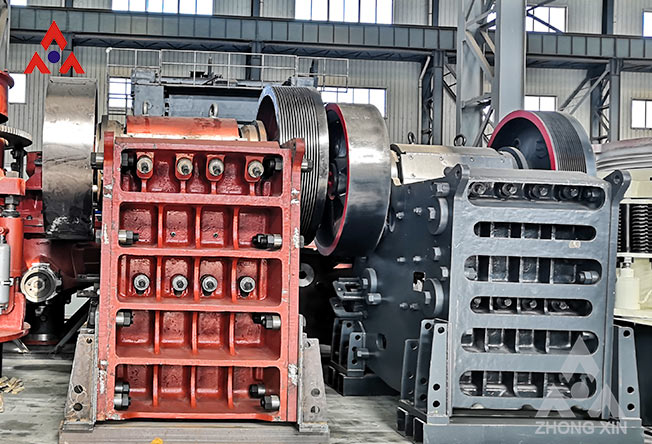 2, the wear of the toothboard: the same as the jaw crusher jaw, the service life is short. It can be seen from the incident of the toothboard failure, there are many grinding and micro-cracks caused by many abrasive tip slides on the toothboard, so the wear of the jaw crusher toothboard belongs to the chiseling abrasive wear. That is, the particle size and hardness of the material in the equipment will be severely worn. On the other hand, if the impact speed of the material enters the device is too large, the tooth plate will be severely worn.

3, If there is a bulk material in production, the thrust plate will be severely worn and even break. On the other hand, the lift rollofout and sliding type between the thrust plate and the pad, derived in practical applications, and the loss of the sliding structure is more severe.

4,The force causes the eccentric axis, causing the eccentric shaft to wear in production. Alternatively, since the contact area between the cone sleeve and the eccentric shaft fit is insufficient, the eccentric axis outer circle and the inner hole are simultaneously wear.

5, the wear of the bearing: The bearing is large, the maintenance of the bearing wear is mainly two aspects, and the bearing is improperly assembled, causing the bearing to be blocked in operation, and the jaw crusher bearing temperature is high. It is easy to cause bearings. On the other hand, the bearing lubrication is not proper, so that the friction of the bearing is large, thereby so that the shaft is subjected to severe wear.