Jaw crusher maintenance tips Jaw crusher is mainly composed of frame, eccentric shaft, pulley, flywheel, fixed jaw plate, movable jaw plate, toggle plate and return spring and other important components. The working environment of the jaw crusher is harsh, and various failures often occur during the operation. In order to ensure the stable operation of the equipment and improve the * of the equipment, it is very important to do daily maintenance.

1. Always check the fastening of all fixed parts, the elasticity of the spring and the tension of the drive belt, and check all the connecting parts frequently.

2. It is necessary to always check whether there is oil in the bearing part. In order to ensure that the machine works for a long time, it is necessary to frequently add grease to the contact between the inner bracket of the bearing and the slider, as well as the lift, wedge, and the rear seat of the bracket.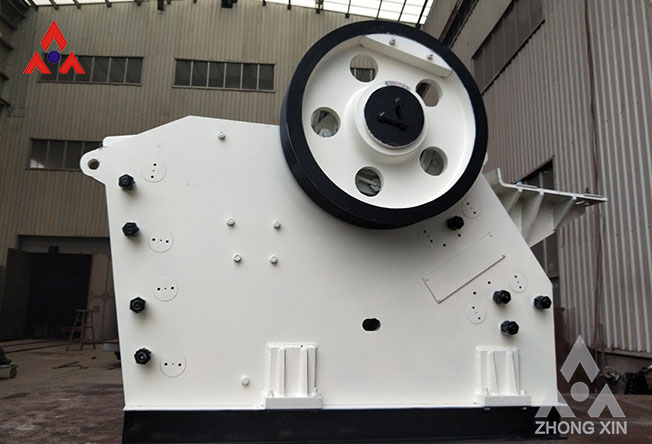 3. Minor repairs: According to the overall operation of the machine, check and repair the corresponding adjustment devices, make certain adjustments to the gap between the discharge openings, and then replace the worn linings; clean the individual parts of the crusher ; The thrust plate should also be repaired and the corresponding transmission components should be replaced.

4. Medium repair: The medium repair not only includes all the items of the minor repair, but also needs to replace the worn structures such as the tie rod, lining plate, bushing, thrust plate, etc. The interval time of the medium repair should also be based on the overall wear and use of the machine. to make sure. During the working process of the tie rod, there will be cracks, breakage, deviation of the bearing hole, wear or wear of the groove of the support pad. When the tie rod fails and the machine cannot run, take appropriate repair measures or replacement to restore it. to normal working condition.

5. The main content of the overhaul includes all the items of the middle repair, the replacement of the eccentric shaft and bearing of the crusher, and the replacement of all worn parts and component structures. There is no specific time limit for major repairs and is based on the usual level of inspection.
Maintenance management plays a very important role in the overall operation of the jaw crusher. Do a good job in daily maintenance, and carry out corresponding treatment according to specific conditions to achieve the * of the equipment.