Jaw crusher is the first crushing equipment in stone production line. The output of jaw crusher determines the output of the whole production line and maximizes the output of jaw crusher, which is a concern of every user. So, how to operate the jaw crusher to achieve maximum output?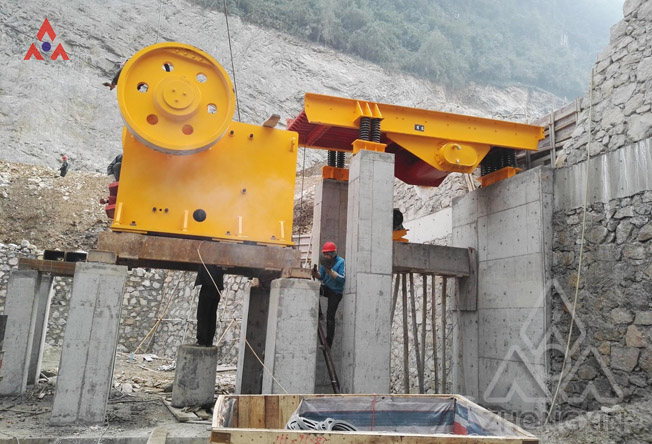 Jaw crusher feed control to the most appropriate effect, neither can cause blocking material, but also allow the material to pass quickly, so that the increase of jaw crusher throughput.
2, Jaw Crusher outlet size adjustment
Jaw crusher discharge port size, to determine the size of the processing capacity of the equipment. The broken jaw is often used as coarse crushing equipment, the discharge port size should be based on the second paragraph of the best particle size crushing, can not arbitrarily increase or reduce the discharge mouth size.
Stew angle adjustment needs to be strictly carried out, usually in the range of 17 ~ 26 degrees.
In summary, the feedstock is the first step in crushing production, pay attention to the above points, do a good job of equipment feeding work, to lay the foundation for the release of high capacity jaw crusher.