Circular vibrating screen is a kind of large-scale vibrating screen for mines. It is mostly used for the screening of coal, limestone, gravel, gravel, metal or non-metallic ore and other materials. This is related to the safety of workers and it is safe and non-trivial. It is required that the manufacturing process of circular vibrating screens be standardized and standardized, and the quality of products must be qualified and in line with national regulations.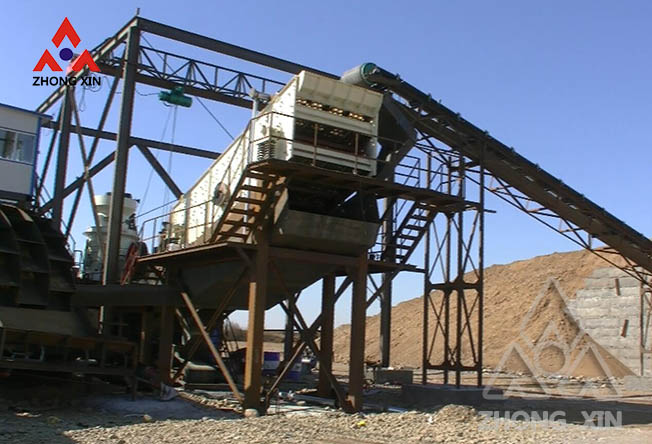 Circular shaker main features:
1. Annular groove rivet connection, advanced structure, sturdiness and durability.
2. Using a tire coupling, flexible connection, smooth operation.
3. High-strength bolts are used for the sieve beams and screen boxes, which are simple in structure and easy to maintain.
4. Advanced structure, using block eccentricity as excitation force, strong excitation force, low power consumption and low noise.
5. The use of small amplitude, high frequency, large angle structure, so that the machine screening efficiency and processing maximum.
6. The vibrator uses a large clearance bearing, which is lubricated with thin oil, low noise and long life. The other components are versatile and easy to maintain.
Need to pay attention to the purchase of circular vibrating screen:
According to the characteristics of circular vibrating screen can be seen very suitable for large-scale screening work, vibrating screen manufacturers should ensure that the most important point is that you must use good steel, bearings, vibration motors, etc., poor quality steel is easy to produce security risks. Circular vibrating screen needs a certain structural strength, must achieve high rigidity, reliable operation and other characteristics, the bearing plays a strong supporting role, the working conditions of the bearing is relatively harsh, the environment is high humidity, dust, high speed, high temperature, Therefore, bearings with strong bearing capacity, good impact resistance and good lubrication must be selected, and each link must be strictly controlled.