The wheel-type sand washing machine is developed by using advanced technology at home and abroad, combined with the actual situation of the sand and gravel industry. It has three functions of cleaning, dehydration and grading. The sand washing effect is powerful, and the sand making machine is called the wet sand making production line. The "two King Kong" is widely used in the washing, grading and impurity removal of fine-grained and coarse-grained materials in metallurgy, building materials, hydropower and other industries. It is suitable for sand for construction and gravel for road construction. So what is the output of the wheel washing machine?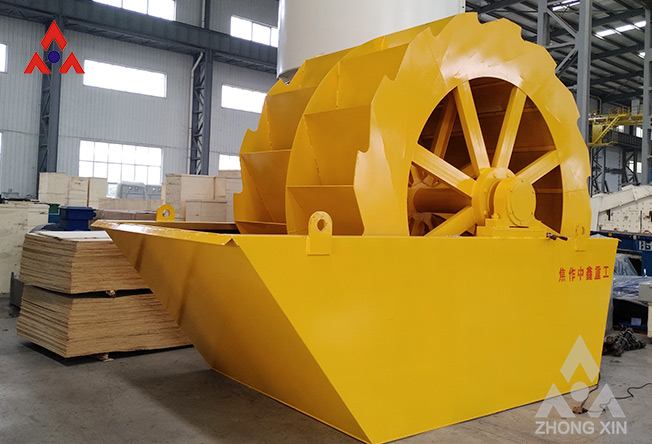 First, the output is affected by many factors
1, specifications and models
Wheel washers affect the output of the equipment to a certain extent regardless of the type, model or angle. The same type of sand washing machine, the larger the size, the higher the production capacity.
2, material form
When the sand washing machine processes the harder materials, the difficulty of pulverizing the materials is increased, thereby reducing the production efficiency of the equipment, so the amount of large ore and debris must be appropriate when feeding. In addition, when processing materials containing more water or mud, it is easy to cause bonding and clogging of the pulverizing chamber, which will also greatly affect the productivity of the equipment.
3, equipment structure
The area of ​​the tank of the sand washing machine determines the processing capacity of the sand washing machine and the classification density. To increase the area, we can increase the height of the weir or reduce the angle of inclination, or increase the width of the groove, which will change the output of the equipment.
Second, the manufacturers choose
The manufacturer of the wheel-type sand washing machine picks up well, and the handling amount does not need to worry. After selecting the manufacturer, it is necessary to go to the manufacturer's production area to see the manufacturer's equipment according to their actual needs. After all, only meet the requirements. The equipment that you need is worthwhile. Otherwise, no matter how good it is, it is useless to yourself, let alone generate profits and create wealth.