How to reduce the dust pollution of the jaw crusher As the first equipment for ore mining, the working environment of the jaw crusher is often harsh. Large pieces of ore will inevitably generate a large amount of dust during the crushing process. As the airflow spreads into the air, it will not only cause serious environmental pollution. It will also cause certain harm to the physical and mental health of the staff. Therefore, how to effectively reduce the dust pollution of the jaw crusher has become an urgent problem for major manufacturers. Through continuous analysis and research, Zhongxin Heavy Industry has concluded a series of solutions.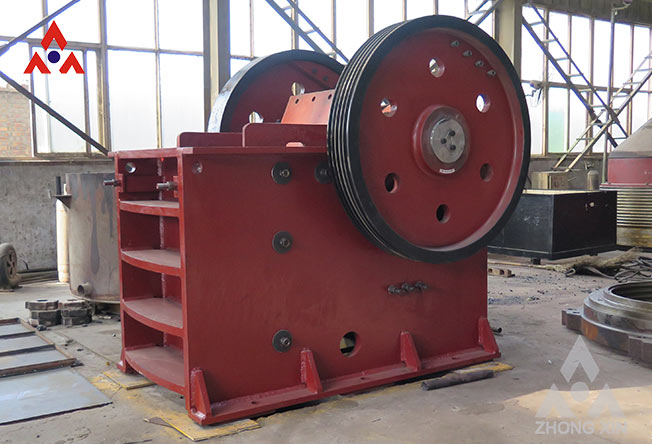 1. Seal the cover of each dust source. The most important thing is to equip the water spray device and the dust suction device.
(1) Two water spouts can be arranged in each of the three main parts: the inlet port, the discharge port and the moving jaw crushing chamber. The two nozzles at the man feed port point to the feed port; the two nozzles at the discharge port are opposite Forming a certain angle, the sprayed mist water forms a cross state to achieve the best spray effect; the nozzle at the crushing chamber is located behind the moving jaw and at an angle to the horizontal.
(2) A vacuum cleaner can be installed at the inspection port behind the discharge port and the crushing chamber, and the dust cover of the vacuum cleaner of the discharge port is about 1000 mm away from the discharge port, and the plane of the dust suction cover is perpendicular to the flow direction of the dust; After connecting, the connecting duct between the vacuum cleaner and the fan is designed as a flexible duct to facilitate the refueling and daily maintenance of the crushing motorized boom.

2. The structure can be modified and optimized in the inclination angle of the chute chute, the tooth plate, and the like.
(1) The measure to reduce the difference in the potential energy of the material is to reduce the inclination angle of the chute chute.
(2) When the overall size is constant, the number of teeth of the tooth plate is increased, and the tooth shape is relatively small.