What should be paid attention to when using hydraulic cone crusher correctly? Jiaozuo Zhongxin Hydraulic Cone Crusher is developed on the basis of years of experience and technology of cone crushing. It absorbs the most advanced production technology in the world, and its performance has reached the leading level in the industry. It can be proved by practice, from building stone to building stone The mechanical sand, and then the fine crushing and medium crushing of the metal ore, all show its superior performance.

Due to the relatively complicated and complicated processing technology, the hydraulic cone crusher is more expensive than the traditional cone crusher. Therefore, how to maximize the use of the cone crusher and extend its life has become a major concern for many customers. Xin Heavy Industry is a brief introduction for everyone.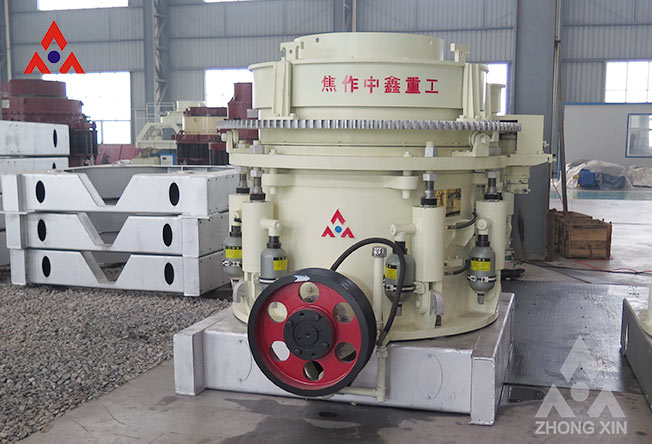 First, the installation center feeding device, the feeding and discharging is the main factor affecting the crushing effect and life of the hydraulic cone crusher. The equipment is equipped with a central feeding device to ensure the center feeding, and the discharge of the equipment must be kept smooth and the humidity is relatively high. It is not directly processed into the equipment. Adding too much material is not feasible, and it is easy to cause accumulation under the equipment and damage the equipment.

Second, the debugging of the discharge opening requires full warehouse feeding adjustment, because the smallest discharge opening of the hydraulic cone crusher does not decide to go to the minimum finished product size, so when debugging, it is necessary to ensure that the equipment is filled with full cavity, and then adjust according to the load. The desired finished product size is finally obtained.

The above briefly introduces two common problems, ensuring that the normal use of the equipment not only prolongs the life, but also increases the output, which is required by many customers. If you encounter problems that you do not understand during the use, you can call Consult us, avoid blind operation, and cause irreversible damage to the equipment.