Application of jaw crusher in stone crushing production line

There are two kinds of jaw crusher, that is, complex pendulum jaw crusher and pendulum jaw crusher, in the stone processing production line, jaw crusher mainly play a role in coarse processing. Jaw crusher is mainly used for a variety of ore and large pieces of material medium size broken, widely used in mining, smelting, building materials, roads, railways, water conservancy and chemical industries. The maximum compressive strength of the crushed material is 320 MPa.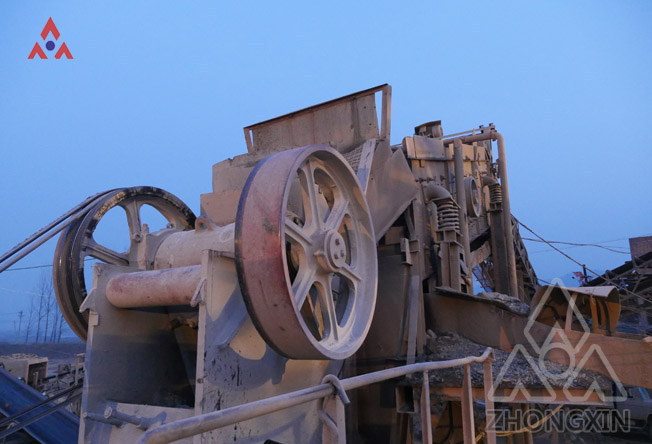 Jaw crusher broken stone is the main process: the material through the conveyor equipment into the E broken machine cavity, the use of two jaws between the extrusion pressure on the ore, when the pressure exceeds the strength of the ore, the ore occurs Fragmentation The use of two shredded parts of the tip of the miner is relatively close to the ore, and impose a certain force to the ore by the tip of the strong part of the split force and fragmentation. The use of two broken ore parts of the tip of the cross, the pressure on the ore, the ore deformation and fragmentation. The use of two crushed ore components for reverse parallel movement, in the relative movement of the ore surface when the ore grinding or grinding. The use of crushed parts instantaneous rapid impact of ore, when the impact is greater than the strength of the ore when the crack occurs.

Jaw crusher to abandon the design characteristics of the old crusher before the use of hydraulic, new broken way, the machine produced by the stone grain is good, uniform size, and the machine has a large output, high production efficiency, Low consumption and other advantages, the aircraft has been to a wide range of applications.