Since the attention of artificial sand aggregate, pebbles have been favored by investors is very popular gravel sand raw materials. Pebble sand making technology is also based on the original technical basis for technological innovation.
Suitable for crushing pebbles sanding machine commonjaw crusher, impact crusher, impact sand making machine, which impact sanding machine in the cobblestone crushing application is very wide. The pebble sand making machine equipment is the modern high-performance crusher developed on the basis of the introduction of the advanced crushing technology, according to the actual demand of the customer, based on the principle of laminated crushing and the design of the multi- Frequency, easy to adjust, easy to use, economical and so on, and its spring insurance system for the overload protection device, can make foreign body through the crushing chamber block without damage to the machine .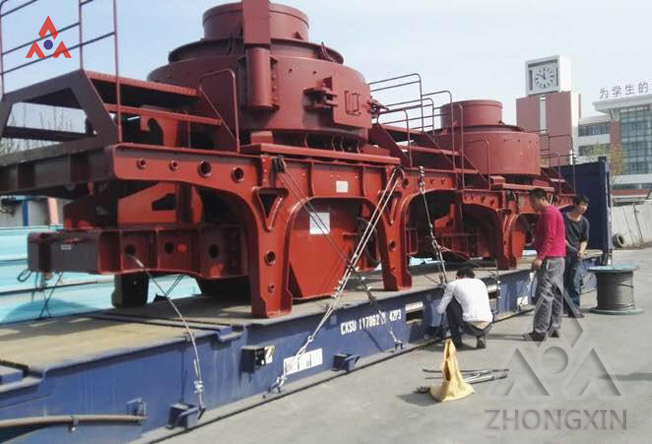 Sand making machine manufacturers to produce a series of new sand making machine is based on the traditional sand making equipment to be improved, in order to reduce production costs, sand making machine manufacturers to design energy-saving sand machine, from the power consumption on the savings of 20% Above, in general, the overall performance of the new sand making machine has been greatly improved. Sand manufacturers continue to follow the pace of the market, breaking the traditional process, in the existing sand machine equipment on the basis of upgrading, development and production of new, efficient, energy saving, environmentally friendly sand crusher, with simple operation, Promote, yield and other significant advantages.
As a sand making machine manufacturers to introduce the sand machine equipment is used in international advanced technology for R & D and manufacturing, the type of sand equipment stable performance and strong crushing capacity for the development of urban economy provides ample gravel material, help The successful implementation of urban infrastructure projects, sand making machine manufacturers to introduce a variety of sand crushing machine models, diverse models, to provide customers with a variety of options, the sand machine equipment according to customer needs to be broken material reasonable configuration, So that the sanding equipment to meet the hardness of broken materials, which not only greatly extended the life of the sand making machine equipment, but also to ensure the production of urban infrastructure to provide a sufficient gravel material.