Hammer impact crusher crusher material directly broken parts, therefore, in the crusher production of the material on the hammer there is a high demand, then hammer crusher hammers are made of what material? Impact crusher Hammer material are the following: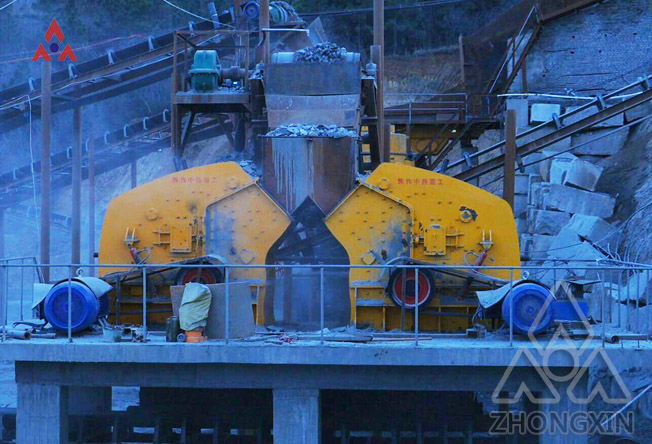 1, high manganese steel. Gao Meng Gang is a counterattack crusher hammer material is the most widely used one. Because in the work, the impact of plate hammer to the main hammer, high manganese steel hammer in the process of impact wear, to form work hardening, so that the potential wear resistance has been played.
2, carbon steel. Medium carbon alloy steel with high strength and hardness, excellent wear resistance, easy to control the production process and other characteristics, and the material and high manganese steel, high chromium cast iron compared with the advantages of low production costs, thus saving expensive alloying elements. The material is mainly suitable for crushing hard materials. Such as granite, mining stone and ceramics and other materials for crushing.
3, high-chromium cast iron. High chromium cast iron as a hammer material of its high hardness, high wear resistance, but the impact of such materials poor toughness. After the material is chemically treated, it is more suitable for the quartz sand plant on the quartz sand crushing or crushing of limestone on the construction site, the service life of 4 times higher than the high manganese steel, and achieved good economic and social benefit.
4, other alloy materials. In recent years, there have been other studies on the choice of plate and hammer material, for example, the use of high manganese and manganese with different chemical composition and different heat treatment materials, carbon and high carbon materials, and high Chromium cast iron and carbon steel in the synthesis of materials, in the actual use also made good economic and social benefits.