Zhong Xin Heavy Industries will wheel sand washing machine and the new sand making machine with plastic surgery in one, independent research and development and production of integrated sand washing sand, sand washing sand integrated solutions provider for our customers to solve the system Sand sand washing can not be completed at the same time.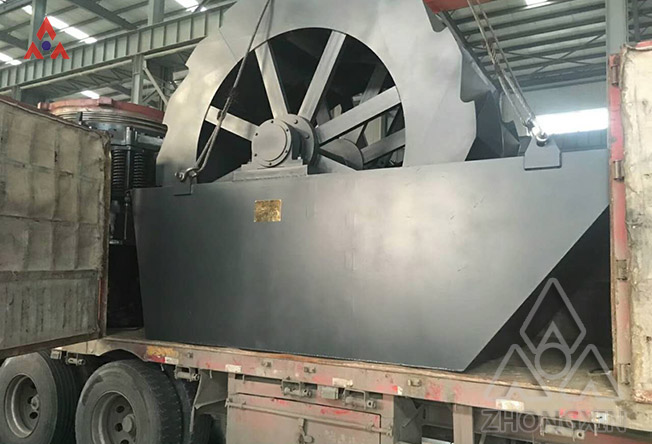 Suitable for finely crushing all kinds of high hardness materials such as ores and rocks with different hardness, fine crushing operation can be said to meet the needs of users in daily production. It is the first semi-dry sand making process based on wet and dry sand making, Also equipped with environmentally friendly aggregate processing system. But also better recovery and treatment of system construction wastewater, sand control fineness modulus and sand moisture content, high stone content can be obtained, while simplifying system technology and reduce operating costs.
Zhongxin Heavy Industries sand production of new gravel aggregate grain shape is excellent, used in high-speed railway construction is highly recognized.
Wheel washing machine using advanced technology. Combined with the actual situation of the domestic sand and gravel industry developed efficient sand washing equipment, wheeled sand washing machine with a clean height, reasonable structure, large output, sand washing machine sand washing process less loss, especially the transmission part of the water, Sand isolation, so the failure rate is much lower than the current commonly used sand washing machine, sand washing machine sand washing industry is the upgrading of the best choice.
Wheeled
sand washer
in the whole process of making sand, sand making skills to further enhance, it can be obvious that the quality of gravel has improved a new level. In the future development, artificial sand quality will be increasingly improved, sand washing machine will have a broader space for development.