Sand making machine is a common equipment in the sand production line. The performance of the sand making machine directly determines the production efficiency and benefit income of the whole line. The reduction of sanding volume is the main problem faced by many customers. The following is the sand output Several common factors to reduce.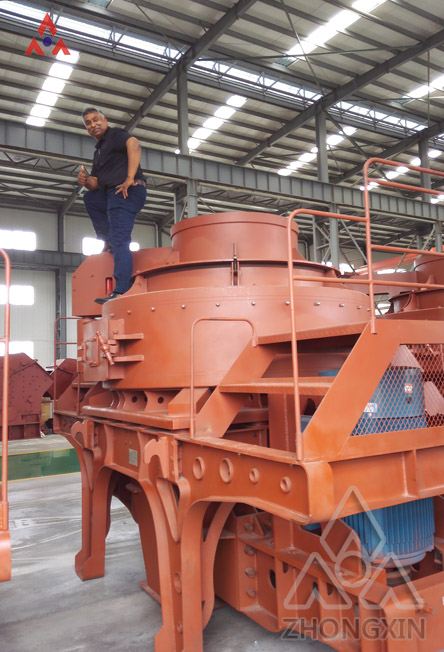 1, pebble sand making machine speed: numerical control pebble sand machine equipment, for example, the device is mainly through the frequency controller to adjust the speed of equipment, high speed, fine sand, the output is slightly lower, low speed Out of the sand more coarse, large output.
2,
pebble sand making machine
equipment feed rate: When the feed is small, the river pebble sand machine equipment to eat does not package, Sand inside the machine to eat does not include material, the sand out of the particle size is not running at full capacity of the particle size Well, the output is not full and the output is high.
3, the material viscosity, humidity: Some materials in the high temperature conditions become sticky, viscous too large, in the process of sand, these materials will not only be easy to bond in the river pebble sand inside or the discharge port, As a result, the discharge port of the equipment is blocked, resulting in the decrease of the amount of sand output. Even in severe cases, the equipment of the sand making machine will be damaged to some extent.
4, the hardness and fineness of raw materials: the best grain size of feed in the process of sand making is 3-5 cm, particles below or above this standard will directly affect the yield, and then, the river pebble sand making machine To the processing of low-hardness materials such as limestone, bluestone, weathered sand and other production is higher than the processing of pebbles, granite, basalt and other hard rock production, so sand making equipment, sand production rate is also related to the quality of the equipment.