Mobile crushing station promotes recycling of construction waste

Construction waste is the collective name for muck, waste concrete, waste brick and other waste generated during the production activities of the construction industry such as demolition, construction, decoration, and renovation. In recent years, with the acceleration of industrialization and urbanization, various constructions such as highways, railways, houses, buildings, water conservancy, roads and bridges have made rapid progress, and the resulting construction waste has also increased. At present, China's construction The amount of rubbish has accounted for 30%-40% of the total amount of urban waste, and new construction waste has exceeded 300 million tons annually.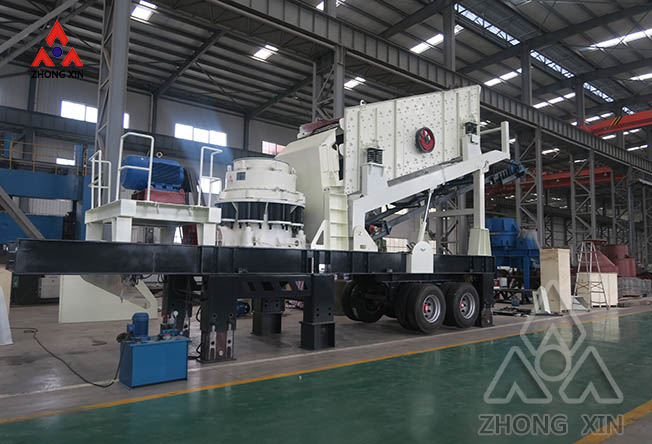 It is understood that the vast majority of construction waste is transported to the suburbs or villages by the construction unit without any treatment, and is piled or filled in the open air. It not only consumes a large amount of construction funds such as land acquisition fees, garbage clearance freight, but also clears the transport and storage process. Problems such as the scattering of dust in the middle and flying dust and dust have also caused serious environmental pollution. At the same time, the simple landfilling method will also destroy the sudden structure and cause surface settlement and have far-reaching impact. The problem of resettlement and disposal of construction waste needs to be solved.

Under this situation and demand, mobile crushing plants for construction waste crushing equipment came into being. Zhongxin Mobile Crushing Plant is a new type of mobile crushing equipment developed and developed on the basis of more than 20 years of crusher R&D and production experience, introducing and drawing on foreign advanced technology and successful experience. This equipment adopts an integrated on-board system of the unit, which can realize the flexible movement of the equipment and directly drive to the work site. It has great advantages in the construction waste treatment and the crushing of the flow line stone material production.

At present, the

mobile crushing station

has been used in the treatment of construction waste, and wastes such as abandoned concrete blocks, waste bricks and dregs after being screened and broken can be reused as concrete aggregates, mortars, blocks, and cushion materials. Such as for housing construction, water conservancy projects, roads and bridges in the construction, both to avoid the destruction of construction waste, promote the recycling of construction waste, greatly saving resources and costs, multiple purposes, investment prospects clear.