ZX compound cone crusher is a new type of crusher with high efficiency, energy saving, environmental protection and economy produced by Zhongxin Heavy Industry Co., Ltd. It is also a crushing machine with the most extensive use and large stock in the world. The optimized and improved ZX series compound cone crusher has a more reasonable structure, more advanced technical parameters, and excellent performance in manufacturing, installation, use, and maintenance.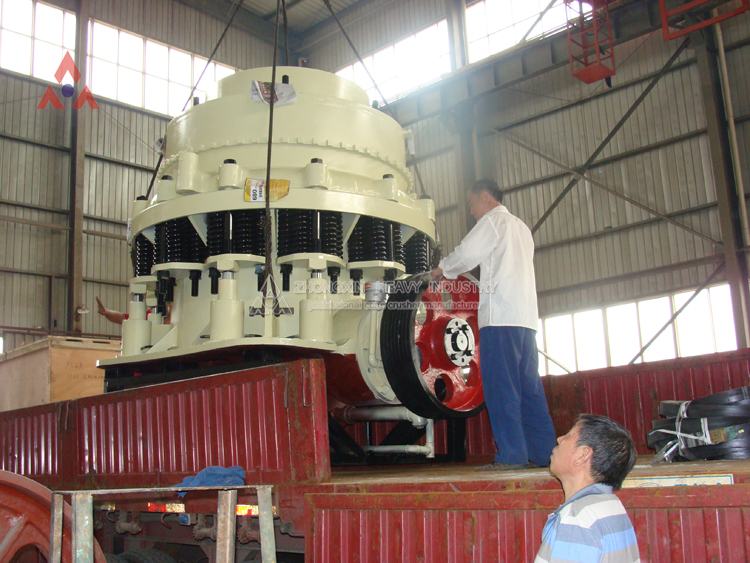 The advantages of Zhongxin ZX compound cone crusher are mainly the following aspects:
1. It takes only 2 hours to replace the dental plate, reducing downtime.
2. Large crushing ratio, large spindle eccentricity, large feed inlet, and small discharge port, so the output per unit time is maximized.
3. The rotation speed is improved to the extreme on the basis of the old-fashioned spring conical machine, so that the power utilization rate is higher and the cost is reduced.
4, crushing cavity type and more: ZX compound cone crusher cavity type special design, the user can choose according to the use of high crushing efficiency, uniform product size, good stone shape, rolling wall and crushing wall wear uniform and long service life of broken Cavity type
5, dry oil sealed dust: ZX compound cone crusher unique dust seal structure, reliable sealing effect, its performance is much better than the traditional water seal, extended lubricant replacement cycle and the use of bearings, bearings, gears and other parts Lifespan, especially suitable for use in areas with little or no water.