Cone crusher need to pay attention to what before starting

The cone crusher is mostly chosen for the crushing stage of gravel production line. This is because most gravel materials have higher hardness and common crusher wears more. The cone crusher specializes in the processing of materials with higher hardness, which is an input and multi-year revenue. The crushing equipment, we need to pay attention to the preparation of the cone crusher before the start of operation?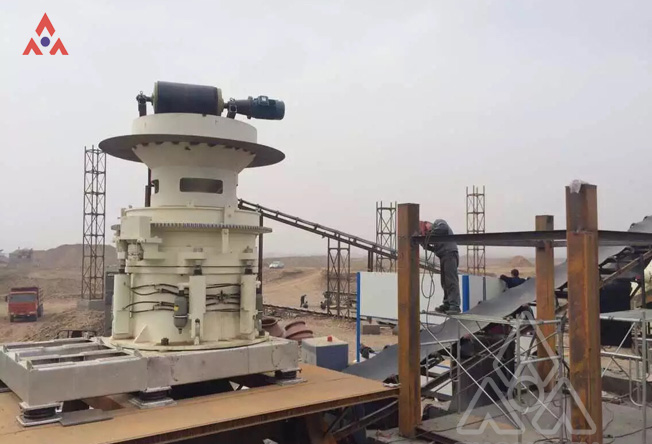 1. Check that the lubrication pipe of the

cone crusher

is firmly connected and add oil again before trial operation. Check the connection of various components, should be solid and reliable, carefully check whether there is foreign matter on the impeller, if any should be ruled out. Check if the motor wiring of the cone crusher is correct and the voltage is normal (380 V for normal voltage).

2. For dual motor drive, the spindle assembly and the motors on both sides are respectively connected with the spindle assembly with the same number of triangular tapes. The tension force on both sides of the triangle tape should be adjusted to be the same and straight. After the conical crusher has been inspected without error, the empty load and load test will be carried out before the transfer to production. After the test has confirmed that there are no problems, it will be transferred to production.

3. The cone crusher starts the motor before the belt is installed. The direction of rotation should be consistent with that of the crusher. If the direction is opposite to the signboard, the wiring of the motor should be adjusted so that the direction of rotation is the same as that of the sign, and the opposite direction is not allowed. Rotate.