The construction waste crusher is actually a mobile crushing station. It is a combination of jaw crusher, impact crusher, cone crusher, vibrating screen and other equipments. It can be freely combined according to different operating environments. The construction waste crusher can crush and sieve the construction waste, and most of them can be reused. For example, metal materials such as scrap steel, iron wire, and wire can be returned to the furnace and re-forged into other metal products such as steel; abandoned bricks and stones, Building concrete can be crushed and ground to make aggregates, and then can be used as building materials such as roadbed stones, unburned bricks, and floor tiles to realize the reuse of construction waste, save resources, and protect the environment.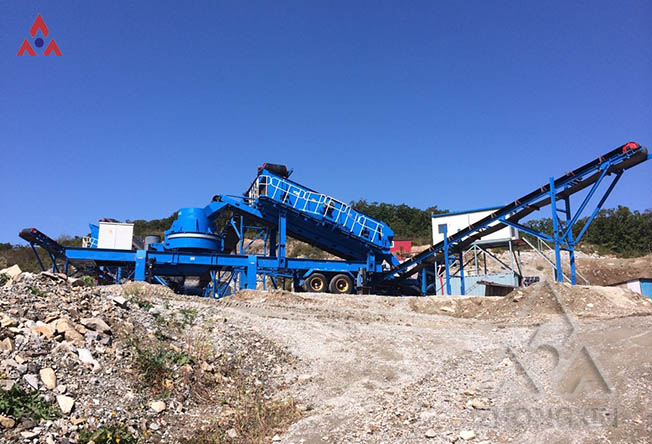 1. A variety of equipments can be combined together to realize an integrated set, flexible combination and combination, able to handle a variety of production conditions, and have strong adaptability.
2. The supporting equipment has low power, relatively low energy consumption, energy saving and environmental protection, and resource conservation.
3. Improve the three-stage three-break to single-stage crushing, which simplifies the process flow and saves the crushing efficiency and time.
4. The average particle size of broken products is small, the output is high, and the output is 40% higher than traditional construction waste disposal equipment.