As a special mechanical equipment, vibrating feeder has been widely used in industrial production. With this kind of machinery, many processes such as vibration feeding and conveying can be completed.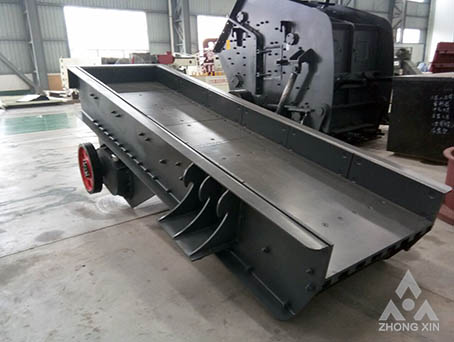 As a feeding system for many production equipments, the vibration feeder has been widely used in metallurgy, building materials, electric power, chemical industry, food, medicine and other industries. In the metallurgical industry, the automatic feeding system for sinters is a typical example; in the building materials industry, the application of an automatic batching system at a concrete mixing plant can greatly improve the performance of products and increase production; in the power industry, its use is one of The automatic feeding of boiler coal, the supply of chemical agents in the chemical sector, and the quantitative packaging of food and medicine are also indispensable for the dosing system.
Therefore, it is very versatile and often serves as a dual role for dosing and ingredients. However, due to its poor working environment, if we can improve the degree of automation of the feeding system, it will have important practical significance. In recent years, the combination of traditional mechanical systems and computer control has become a new research area, which can greatly improve the efficiency of industrial production.
At present, the quantitative feeders use the speed of the control conveyor to achieve the purpose of dosing. It is a speed-controlling ingredient method. The vibrating feeder fully utilizes the advantages of vibration machinery: such as light weight, easy manufacturing, and low operating cost. Therefore, it has a wider range of applicability. The automatic control of the vibrating feeder's dosing system can make the feeder's feeding very uniform. No matter how the external environment changes, the closed-loop control system can make the vibrating feeder feed evenly, so as to ensure the requirement of automatic and uniform feeding. . The use of single-chip microcomputer control system for self-synchronizing vibration feeding system is the inevitable result of the development of mechatronics technology.