Sand washing machine works and sand washing process

Sand washing machine production line main production equipment is equipped with artificial sand sand production lines are jaw crusher, sand making machine, sand washing machine, belt conveyors.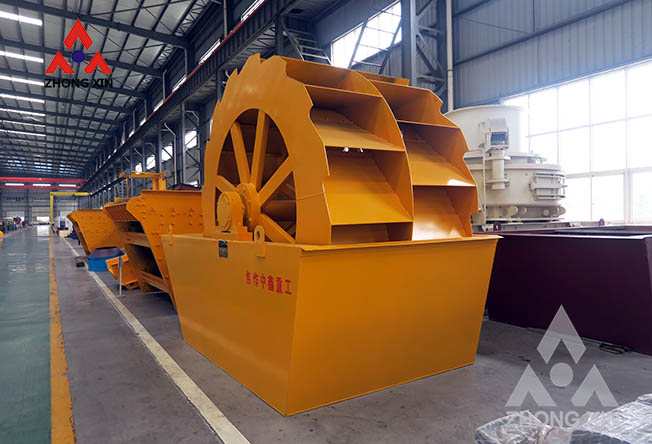 Sand washing machine

works: sand washing machine, motor through V-belt, reducer, gear reducer drive the rear wheel slowly rotated by the sand and gravel into the wash tank to the trough, then roll driven impeller and grinding each other to remove impurities on the sand covering the surface while covering the destruction vapor layer of sand to facilitate dehydration; then while adding water to form a strong flow of water, impurities and timely small proportion of foreign body away and wash tank from the overflow outlet complete the cleaning action. Clean gravel away by the blades, and finally gravel from the rotation of the impeller into the discharge chute, to complete the cleaning action throughout the gravel.

Sand washing process is a stone from the feeder evenly sent to jaw crusher for coarse broken, broken material coarsely by belt conveyor into the crusher for further crushing, crushing the material after being transported to the vibrating screen sieved to achieve the finished size requirements of the material is fed into the sand washing machine cleaning, cleaning conveyor output from the finished product is finished.

The finished product does not meet the size requirements of materials returned from the shaker Sand re-processing to form a closed loop several times. Finished size according to the needs of users and grading combination. If you use dry production process, it can be equipped with the thickness of the powder separator and dust removal equipment. Configuring natural sand is relatively simple, sand washing machine and belt conveyor can be composed of two main equipment for production.