The main components of the hydraulic cone crusher

Hydraulic cone crusher mainly consists of frame, transmission, eccentric shaft, bowl-type bearing tiles, crushing cone, crushing wall, rolling mortar wall, adjusting device, adjusting sleeve, hydraulic control system, hydraulic safety system, The material plate, adjusts discharges the mouth hydraulic station and so on the partial composition.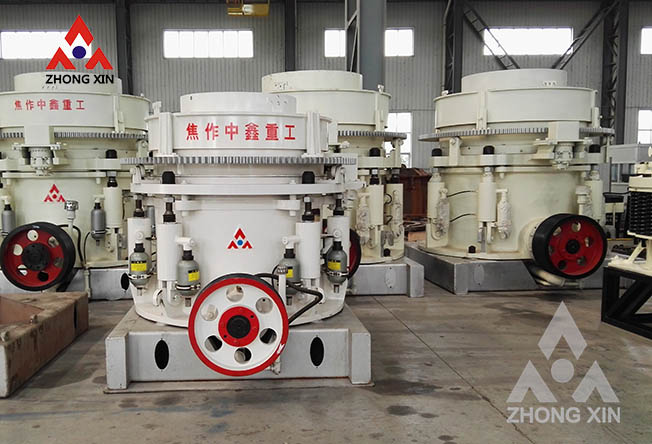 Hydraulic cone crusher

through the motor drive, forcing the eccentric shaft in the axis line to do cyclical swing movement, making the broken wall surface and sometimes close to and sometimes leave the surface of rolling mortar, so that the material in the crushing cavity due to extrusion, grinding Grinding and was broken.

The insurance cylinder not only play an insurance role, but also in the machine had an iron and moments of boring car phenomenon, the use of hydraulic support sleeve and set the cone from the top, automatically exclude crushing cavity of the fault, to achieve in different disassemble The situation can be effective in troubleshooting, greatly reducing the maintenance rate and improve production efficiency.