Which basalt crusher should be selected for an hourly production of 1,000 tons? Basalt has a series of advantages such as strong pressure resistance, uncomfortable crushing, strong corrosion resistance and wear resistance. Therefore, it is recognized as the best cornerstone for the development of urban rail transit construction. The market consumption is also very large, so what equipment is most suitable for processing. What about the production of basalt? The hydraulic cone crusher developed by Jiaozuo Zhongxin is very suitable for processing basalt, with large output and good grain size.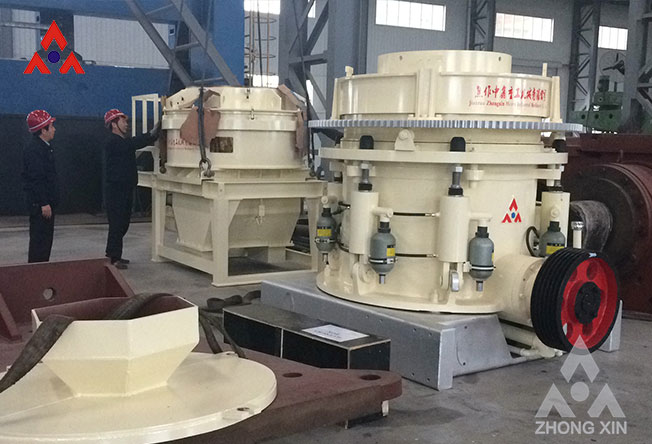 Basalt itself has many stomata, but it is very hard. It can be effectively reduced in weight when incorporated into concrete. It can also be insulated and widely used in the construction industry. The hydraulic cone crusher can effectively process high hardness materials, which is suitable for processing basalt with high hardness. This new cone crusher adopts multi-cylinder design, which greatly reduces the process of adjusting the discharge granularity.

The output of the large-scale hydraulic cone crusher can reach 1200t/h. The output varies according to the particle size you need. The discharge range is adjustable between 6-13mm. The maximum feed size is 300mm, which maximizes your acceptance. The size of the material increases the crushing efficiency. When operating, it is necessary to pay attention to the material humidity. If the humidity is high, it needs to be dried in advance, otherwise it will affect the equipment output.

In addition to the hydraulic cone crusher, Zhongxin Heavy Industries also produces other types of cone crushers. If you need a large-volume, high-efficiency equipment, you are welcome to inquire.