How to solve the problem that the vibrating feeder does not feed the material? The vibrating feeder is mainly used for the feeding of the crusher. The uniform feeding can improve the output of the whole day. If the vibrating feeder has blocked or not feeding, it will directly affect the progress of the entire production line and solve this problem. Need to find the reason, Jiaozuo Zhongxin for your analysis of the common reasons for blocking or not feeding.

1. In the process of use, we should also pay attention to not directly press the load of the silo on the chute of the feeder, which will cause fatigue damage of the spring plate and the connecting fork for a long time, causing one of them to break.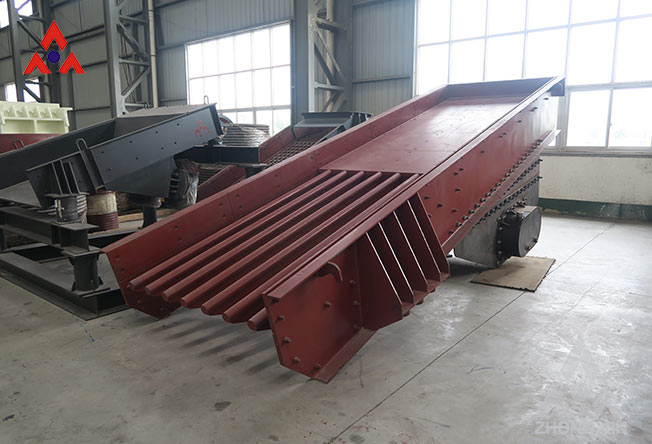 2. If the gap between the feeder core and the armature is too large or too small, if this happens, the feed of the feeder will be affected because the machine does not reach the normal amplitude.

3, may be too much feed too much feed, resulting in the accumulation of materials in the machine seat, the lifting resistance of the screw conveyor increased the force, the hopper is not smooth operation, in this case should be less immediately Feed and keep the feed even.

4. It may be caused by the inconsistency between the various parts of the feeder, which is mainly caused by the looseness of some parts. This requires a tunable adjustment of the components to optimize the compression of the machine spring plate compression bolts so that the chute reaches the specified amplitude range of production.

Although the vibrating feeder is not the main equipment, it is a connecting device between the raw material and the crusher. If the feeder has a problem, it will affect the whole production line and it will not work properly. Jiaozuo Zhongxin recommends that you regularly have a vibrating feeder. Maintenance to prevent malfunction and loss.