Sand washing machine as a sand washing equipment, often will be used in mining, of course, application areas include roads, railways, machinery and other industries, the same broken equipment or sand production line will be applied to. Sand washing machine's main function is to improve the quality of gravel materials, raw materials, sand and gravel cleaning, to remove some of the sediment and dust, washed sand after the quality of these to a certain extent, will be improved.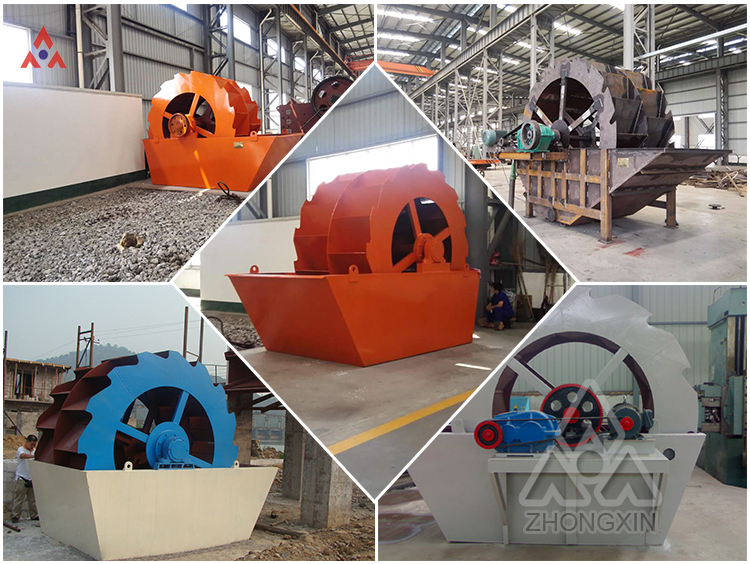 Sand washing machine equipment is driven by the motor to work, made of sand and gravel from the entrance into the cleaning pool through contact with the collision, cleaning the sand and dirt on the soil in order to complete this cleaning work. Sand washing machine equipment on the surrounding sand conditions are very high, the simplest of which is the environmental change, so in order to increase the sand washing equipment operating time, we must always do routine maintenance and sand washing machine Check the sand washing machine parts to observe whether there are strange, which is the basic requirements of the sand washing equipment operators.
Sand washing machine in the course of the cleaning water is used many times, so not only reflects the enterprise to save water resources, civilization, but also completed the work of cleaning sand and gravel, which is double the added value. Sand washing machine trilogy: cleaning, grading, dehydration, in addition to the regular maintenance of sand washing machine equipment, there is a method available: Lubricant filling. The use of lubricating oil can reduce the wear between the parts, can effectively alleviate the damage of sand making equipment. Therefore, in order to wash sand equipment, long-term use, to constantly maintain the sand washing machine.