Hydraulic cone crusher on the hydraulic system is mainly used to ensure the normal operation of the equipment, you can also adjust the size of the discharge port. If the feed into the iron and other materials can not be broken, the hydraulic system will automatically move the dynamic back, the discharge port can not be large discharge of the block, to determine the discharge will automatically reset. Hydraulic cone crusher hydraulic system is now more advanced processing technology, for the normal operation of equipment and service life plays a very big role.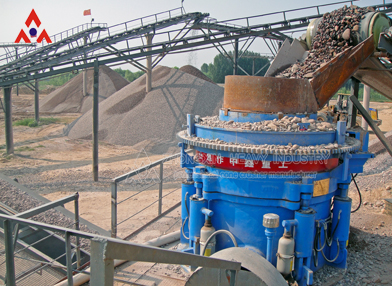 1, to ensure that the internal hydraulic cone crusher clean, ore processing dust more, so the use of the process to pay attention to the removal of dust, but also to prevent water into the hydraulic oil.
2, the replacement of hydraulic oil, it is important to note that when adding hydraulic oil must use the filter, but also to ensure that the filter clean. When refueling is appropriate, you need to follow the specified range of oil level.
3, to ensure the cleanliness of the hydraulic system, usually we give the customer's proposal is to use the same type of hydraulic oil for cleaning, do not recommend the use of other oil, may cause damage to the hydraulic cone crusher.
4, pay attention to the replacement time of hydraulic oil, it is recommended in the hydraulic cone crusher just shut down soon to replace, this will help the oil and sediment precipitation clean, and then injected into the new hydraulic oil.
Usually we use the hydraulic cone crusher in the process or to pay attention to the maintenance of equipment, so hydraulic cone crusher will bring you greater benefits.