The introduction of the mainframe of the impact crusher

Modern machinery and equipment are in accordance with the direction of the customer's favorite development, counter-break more than broken series of other equipment superior, its variety of models, so that it has a great advantage in the market. At the same time the equipment of the technology and structure are relatively perfect, stable performance, high efficiency, low energy consumption, clean and environmental processes, by everyone's highly praised. Impact crusher is the main equipment in the current crushing industry, in the mining and processing of the outstanding results.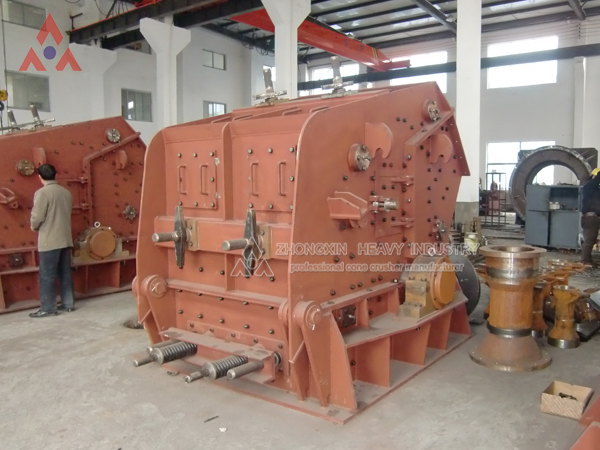 The main shaft of the impact crusher should bear the large radial impact load and axial load. Therefore, in the design of the spindle structure, it should be determined according to the requirements of the installation, positioning and manufacturing of the shaft. Out of its structure and size. The material of the shaft is mainly carbon steel and alloy steel, the majority of steel shaft rough rolling and forgings, and some are directly with round steel, carbon steel alloy steel than low, the sensitivity of the stress concentration is low, At the same time can also be used heat treatment or chemical heat treatment method to improve its wear resistance and fatigue strength, so the use of carbon steel shaft is particularly extensive.

The working capacity of the impact crusher generally depends on the strength of the shaft. Therefore, in the case of the design of the spindle, most of the cases Red Star Heavy Industries only to calculate the strength of the shaft to prevent or test the fracture and plastic deformation, and high stiffness requirements Of the shaft and the force of the elongated shaft, should also be calculated stiffness to prevent excessive linear deformation, for high-speed operation of the shaft, vibration stability should also be calculated to prevent the occurrence of resonance crushing.