Choose sand washing machine, according to gravel composition, finished sand production line and production site and other factors to choose different types, different types of sand washing machine, in order to achieve a good sand washing effect. Choose sand washing machine roughly divided into two aspects:
First, depending on the material being washed. At present, the machine sand raw materials or there are many kinds, such as stone powder, weathered sand, a variety of machine sand, according to different characteristics of different materials, sand washing machine is also subdivided into stone sand washing machine, weathering sand sand washing machine and so on. So, in the choice of sand washing machine, the first thought is the combination of local sand resources, to determine the production of raw materials.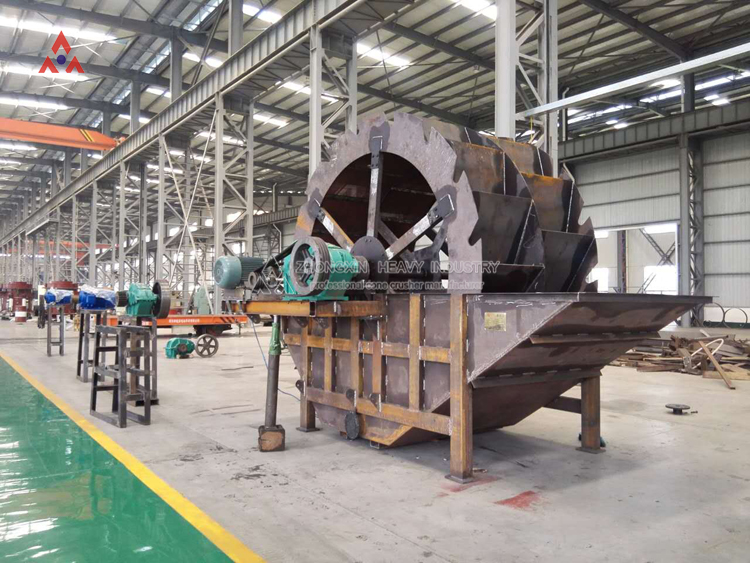 Second, according to the sand washing machine structure and working principle of different sand washing machine is divided into spiral sand washing machine and wheel washing sand washing machine.
1, spiral sand washing machine is through the device within the spiral device to stir the stone, so that the sand and sand in the water mixed with the role of the screw device was gradually screened from the top of the discharge port, in order to achieve Sanding material cleaning work. Spiral sand washing machine for building materials, mixing stations and other industries on the gravel washing, grading, impurity, etc., for the construction of sand road with sand is particularly appropriate.
2, bucket-type sand washing machine with a reliable transmission device, reasonable structure, large capacity, low power consumption, high degree of washing, sand washing less loss characteristics. He is widely used with gravel plants, chemical plants, hydropower plants and other industries. Wheeled sand washing machine part of the complete separation of water and sand, greatly reducing the wear and tear of the bearing, the failure rate is reduced, extending the service life of the equipment. Wheeled sand washing machine is a great choice for the upgrading of sand washing industry.