Zhongxin Heavy Industry engineers introduced under the circular vibrating screen in the use of debugging methods:
1, circular vibrating screen short-term test run after the check whether the fastening phenomenon of fasteners.
2, circular vibrating screen equipment in the debugging process should always check the amplitude, current, temperature and noise is stable, found abnormal phenomena should immediately stop processing.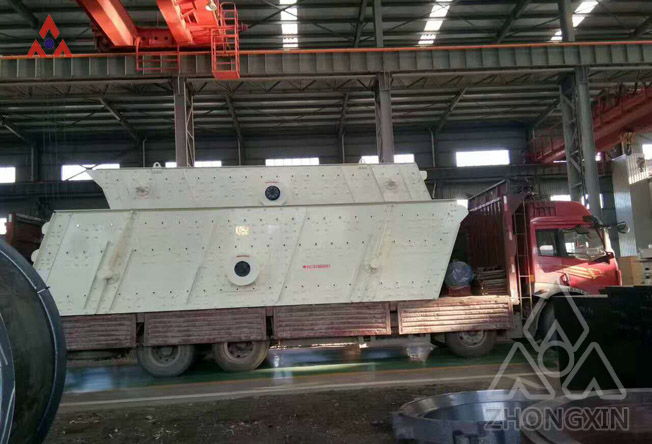 3, circular vibrating screen equipment operation can not hand or other tools and items contact with vibration sources or transmission parts.
4, three-axis vibrating screen in the regulation, the first side of the drive shaft connected, and then the middle of the direction of the feed to the feed inlet rotation of about 110-120 degrees, and finally with the middle drive shaft (three-axis screen in the adjustment If the angle of rotation or rotation is not in place may cause a considerable difference between the front and rear amplitude, do not take material; pay attention to the direction of rotation of the motor).
5, if the vibrating screen placed in the field for a long time, then the need to start (due to a longer time when the vibration source slow start, easy to start, long resonance time) more than a few times to start, or add some oil Click to start several times, and then start the test. If you use the inverter in the start of the vibrating screen, adjust the starting time to 10 seconds or less, otherwise the vibrating screen start cycle is too long, causing the vibrating screen to resonate.