For the mine crushing equipment business, high yield, high efficiency has always been the pursuit of enterprise development goals, only R & D equipment to help customers in a relatively short period of time to obtain greater efficiency in order to stand out in the fierce competition. Therefore, the zhongxin heavy industry engineer introduced how to make crushing equipment more efficient, more substantial income.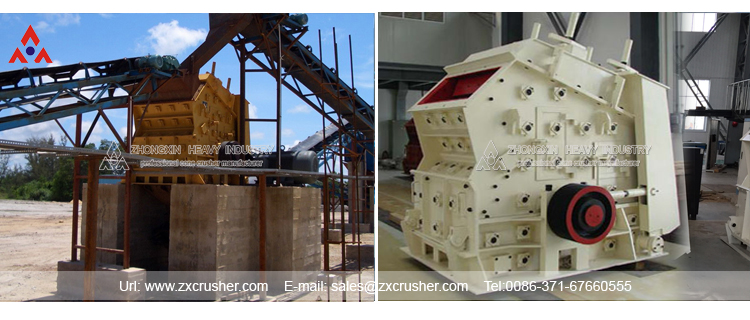 Impact crusher is a broken equipment, but also gravel aggregate production line commonly used in environmental protection equipment. Because of the large crushing ratio, high efficiency, low energy consumption, uniform product size, is widely used in a variety of ore, rock, crushing, and mining, smelting, building materials, roads, railways, water and chemical industries and many other departments. So, which methods can improve the impact of crusher capacity is very large, greatly improve the production efficiency?
Keep the tight side of the discharge port parameters unchanged, as far as possible continued "full" operation, not too little feed, feeding points need to point to break into the mouth of the mouth, to ensure uniform feeding, buffer silo retention is very small , To enhance the efficiency of the production line, and accurately grasp the three design limits to fight back, to ensure that the crusher in the design of the upper limit, and try to ensure that the appropriate crusher speed, control the feed material content.