Jaw crusher as a gravel production line on the first rough broken important crushing equipment, should have the characteristics of crushing ratio, product size uniformity, smooth work, reduce consumption, etc., for the product size can be based on the user's material needs To adjust. At present, the jaw crusher machine of the many advantages in the constantly by the different user's favorite, such as jaw crusher can adjust the size of the material according to the needs of users.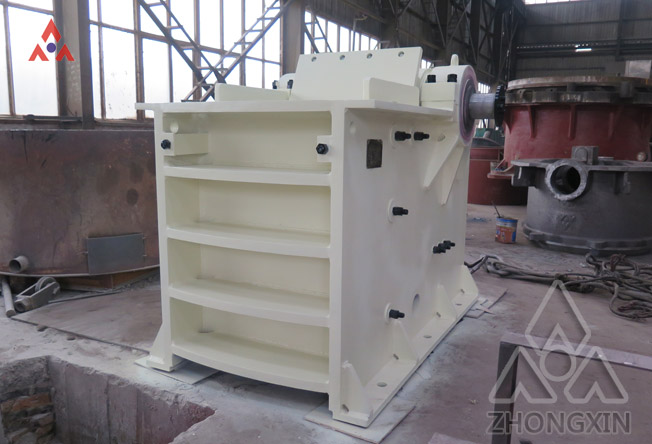 First, the jaw crusher Granular adjustment method: Jaw crusher can adjust the material through a variety of ways, such as adjusting the rotor speed, adjust the counterattack plate and grinding chamber gap, the gap can be adjusted by mechanical or hydraulic Adjustment, the use of hydraulic adjustment system can be easily through the local operation button or transit control system to complete the gap adjustment.
Second, gravel production line equipment in the production process need to go through what steps?
1, in the stone production line, the bulk of the ore from the silo by the vibration feeder to the jelly crusher to the rough crushing;
2, after the crushed stone by the belt conveyor or other conveyor to the crusher for further crushing, that is crushed;
3, the crushed stone from the belt conveyor into the vibrating screen for sieving, screening out several different specifications of the stone: to meet the requirements of the size of the gravel by the finished belt conveyor sent to the finished material pile; do not meet the particle size requirements of the stone By the belt conveyor back to the counter-crusher crusher to re-broken, thus forming a closed loop many times.
4, finished product size can be in accordance with the needs of the grading machine combination and classification. In addition, in order to protect the environment, but also equipped with auxiliary dust removal equipment.