Jaw crusher has always been an indispensable crusher equipment in the stone production line, sand production line, gravel production line, sand production line, gravel aggregate production line, but also the first broken equipment, the first broken equipment.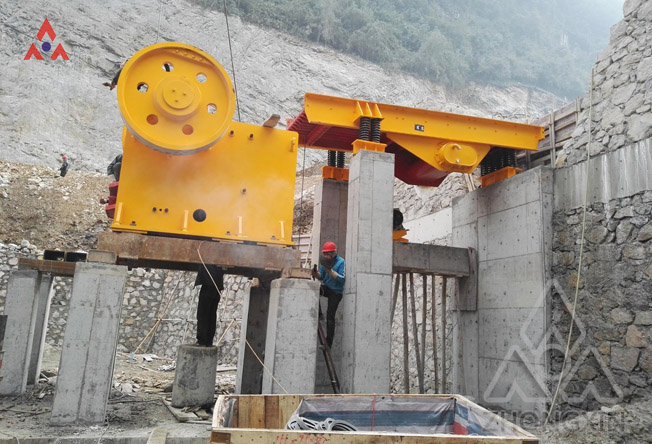 The composition of the gravel production line:
Gravel production line this line can be divided into several parts:
1 feeding system: mainly used for crushing equipment into raw materials
2 broken system: the core of the production line equipment, the heart of the entire equipment for the material broken
3 screening system: for crushing the material screening and classification
4 Conveyor system: for the transmission of materials, crushing equipment, material transfer between; gravel return; stacking of finished products.
Jaw crusher main crusher production line in a crusher. Stone by the crusher that is jaw crusher preliminary broken, and then, the resulting rough by the conveyor belt conveyor to the crusher for further crushing, finely crushed stone into the shaker sieve out two kinds of gravel to meet the system Sand machine feed particle size of sand into sand system sand, the other part into the fine broken back. Into the system of sand made of sand part of the sand, the sand washing machine (optional) made of finished sand cleaning, into the other part of the sand crusher again.
Jaw crusher high degree of automation, low operating costs, high crushing rate, energy saving, large output, less pollution, easy maintenance, the gravel produced in line with the national building sand standards, uniform size, good shape, grading reasonable.