Hydraulic Cone Crusher
【Introduction】:
Type:Secondary Crushing.
Input Size:95mm--353mm.
Processed Materials:Limestone, Granite, Gabbro, Basalt, River Stone, Coal Gangue, Quartz, Diabase,Iron Ore, Copper Ore, Zinc Ore, Manganese Ore, etc. (for Hard Stone).
Applications:Aggregates Shaping, Mechanism sand, Bituminous Concrete, Metal Mine, Chemical, Road, Railway,Metallurgy, Construction, Highway, Water Conservancy.
Capacity:90-1200 TPH.
Whatsapp/Wechat:+86-13676922906
Description
Hydraulic cone crushers are widely applied in metallurgical, construction, road building, chemical and phosphatic industry. It is suitable for hard and mid-hard rocks and ores, such as iron ores, copper ores, limestone, quartz, granite, grit stone, etc.
Hydraulic cone crusher not only improves the production capacity and crushing efficiency, but also widens applying area, hardness range of materials from limestone to basalt. It has a great crushing performance in the work of medium-size crushing, fine crushing and super fine crushing. The crusher is the improved type of spring cone crusher and can be used to replace ordinary hydraulic cone crusher in the field of mining and construction. It is the most ideal equipment for large stone crushing factory and mining industry.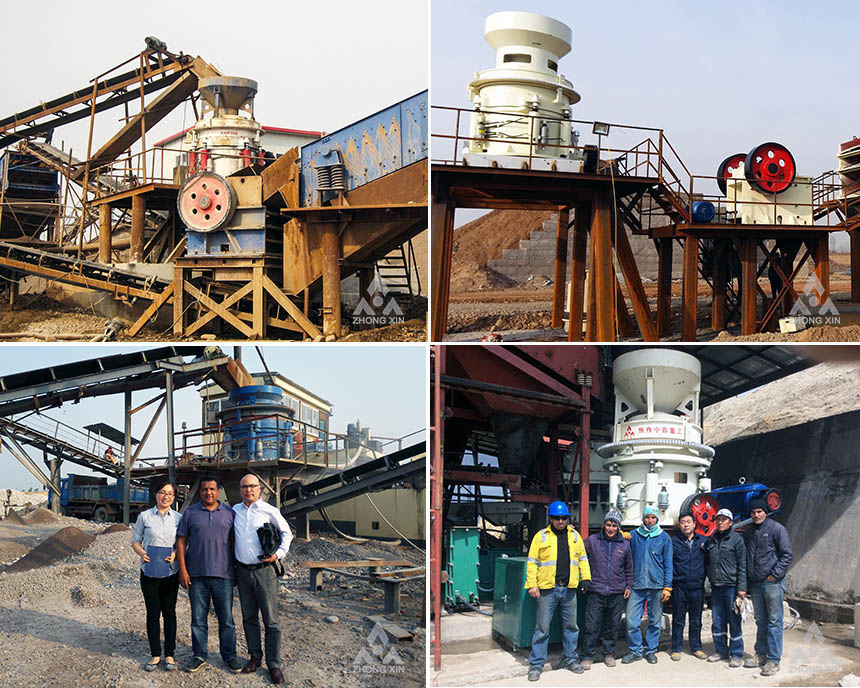 Features
1. High crushing ratio and production efficiency.
2. It is easy in operation, reliable in performance and adjustable in the size of the end products;
3. Good particle shape of final product.
4. Thin oil lubrication makes the life time increased.
5.Easy operation and easy to maintain;
6. Easy maintenance and operation.
7. Easy to clear the cavity,downtime will be reduced.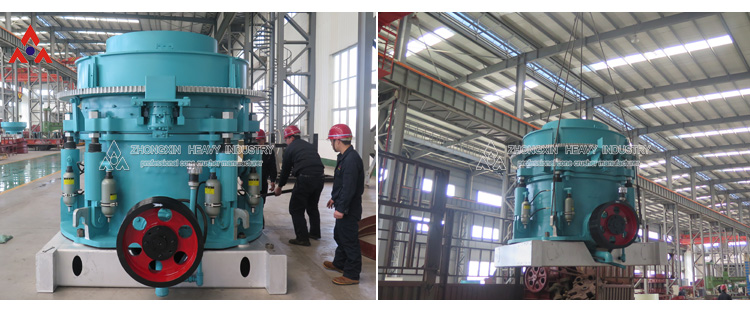 Working principle
When the hydraulic crusher cone is working, the engine rotates around a fixed point driven by the belt wheel or the coupling. The transmission shaft and the conical part of the cone crusher swing under the force from the eccentric bushing, which makes the crushing wall close to the pierced mortar wall at intervals. Then, the ores will be impacted, squeezed and bent constantly in the crushing chamber.
At last, the whole ore crushing process is finished. The perfect combination of high-performance crushing chamber and high crushing frequency improves the handling ability of the Hydraulic crusher cone to a greater degree.Stable aggregate are produced finally. The eligible raw material falls down from the gap of the broken wall. The others will be kept crushing until it reaches the desired size.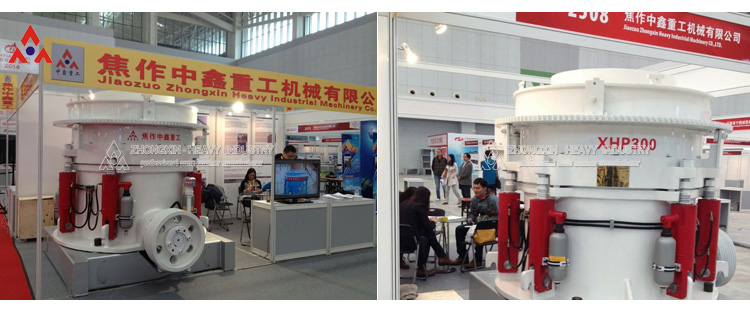 Specifications
Min Discharging Size (mm)

Min Discharging Size (mm)