400-500tph Copper Ore Crushing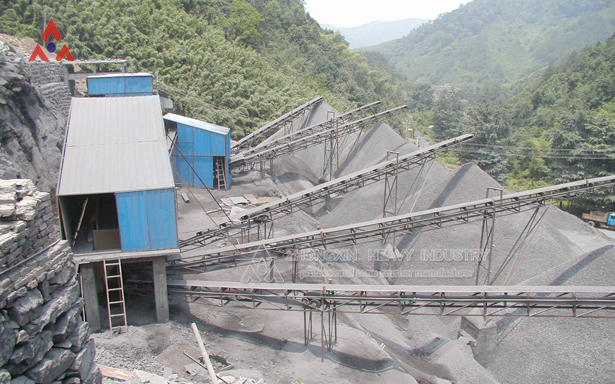 Processed Material: Copper Ore(malachite)
Mine Method: Surface
Product Size: 0-12mm(90%≤0-8mm)
Work Time: 16h(2shift)
Ore Density: 3.6t/m³
Capacity: 5000t/d
Grade: 8.6%

This project includes vibrating feeder、 jaw crusher、 cone crusher、VSI vertical impact crusher、 vibrating screens、belt conveyors and electrical control.
The evaluation by customer: XHP Series Cone Crusher is the * exquisite and reliable crushing equipment that I have employed. Basically, few problems have occurred from the operation beginning up to now.
write down your requirement and contact details in the following form to get the latest price of this product within one day!