200-300tph Iron Ore Stone Crushing Plant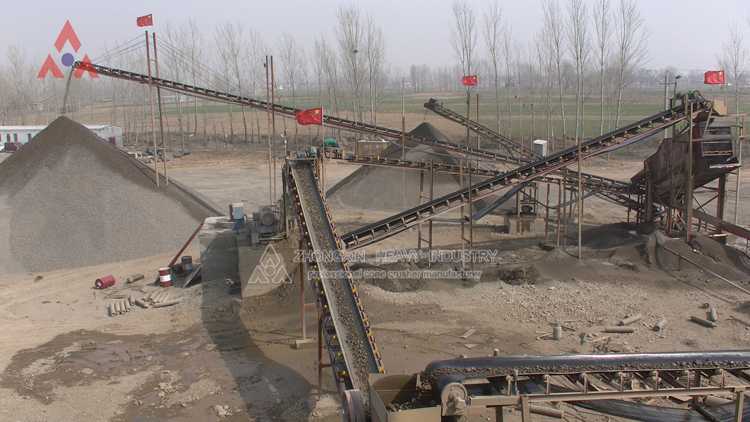 Raw material: Iron Ore
Maximum feeding size: 400mm
Final products size: 0-6mm
Capacity: 200-300tph
Equipment list:
Jaw crusher PE-900*1200, Cone crusher PSGB-0607, 4 sets VSI8518 sand making machine, Vibrating screen 3YK1548,
This iron ore stone crushing line is one of the * important iron ore processing projects in Chile. According to customers' demand and site's actual condition, zhongxin heavy industry configure the whole line for customer.
Sand production line is a production of construction sand and stone dedicated production line equipment, energy saving than the traditional 50% sand. It can rock, sand and gravel, river gravel and other building materials made in line with the requirements of the various size sand, sand and gravel production line made by the degree of uniform, high compressive strength, than natural sand, ordinary sand hammer sand machine production more in line with architectural requirements, can increase the quality of construction. Sand and gravel production line machinery production equipment with reliable *, reasonable design, easy operation and high efficiency.
write down your requirement and contact details in the following form to get the latest price of this product within one day!